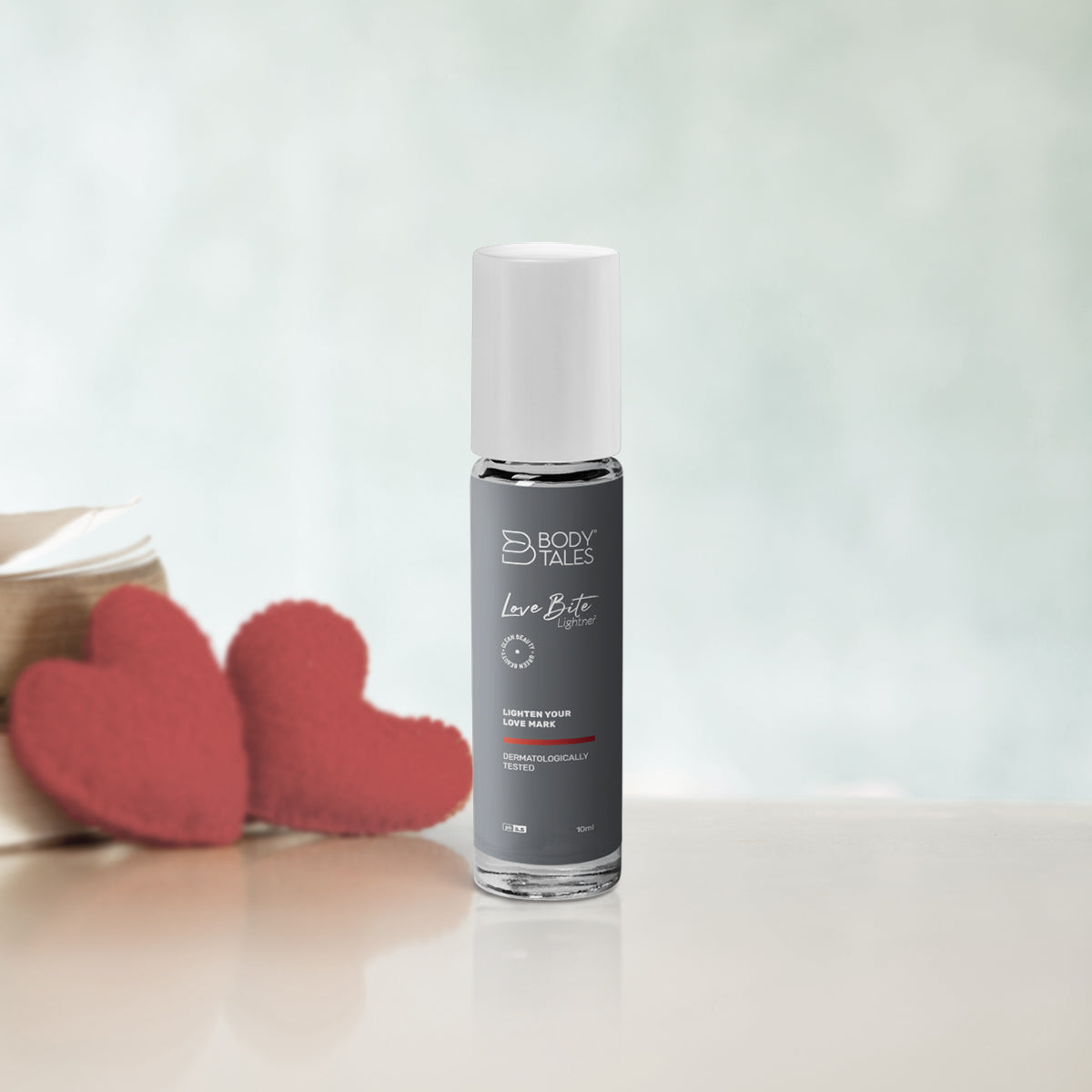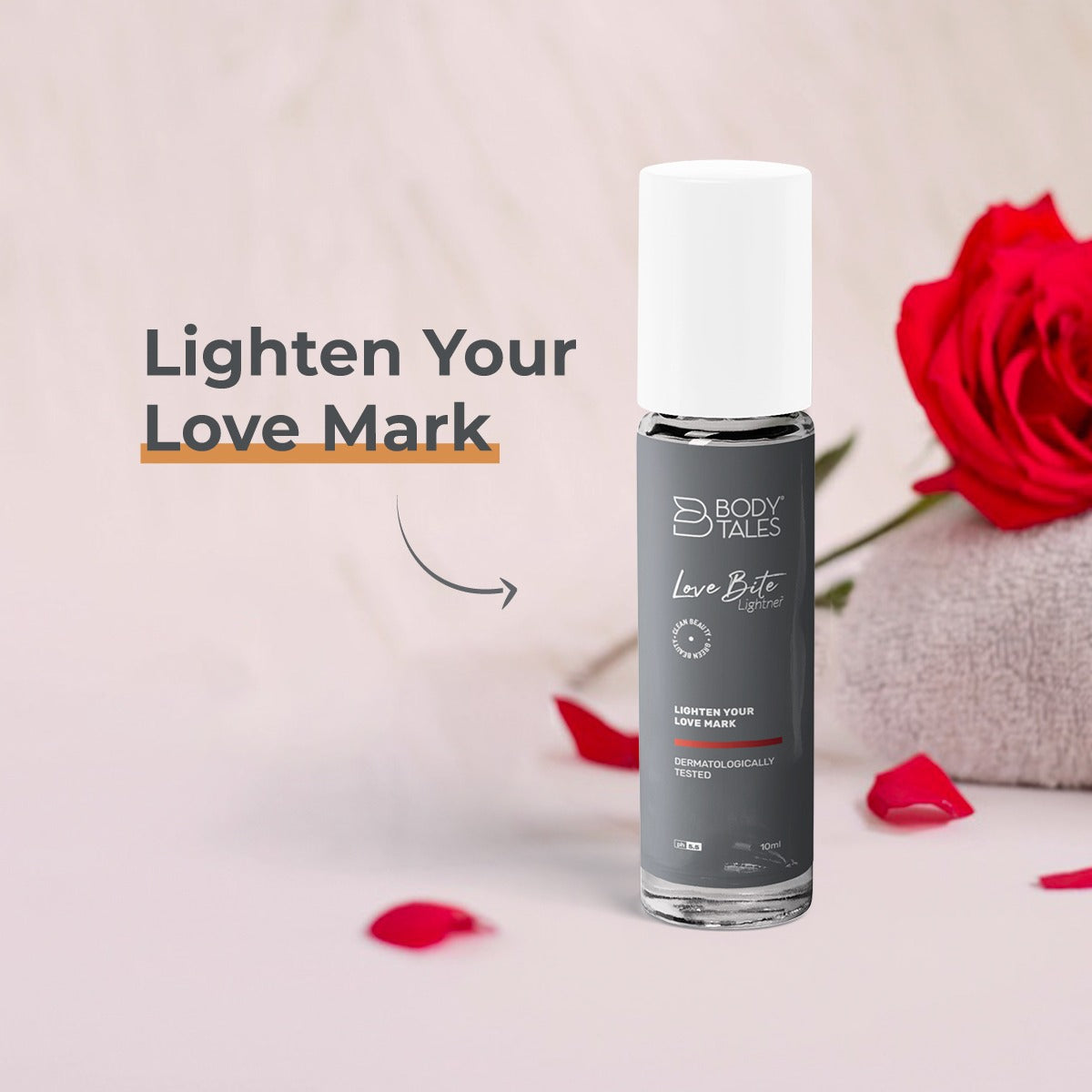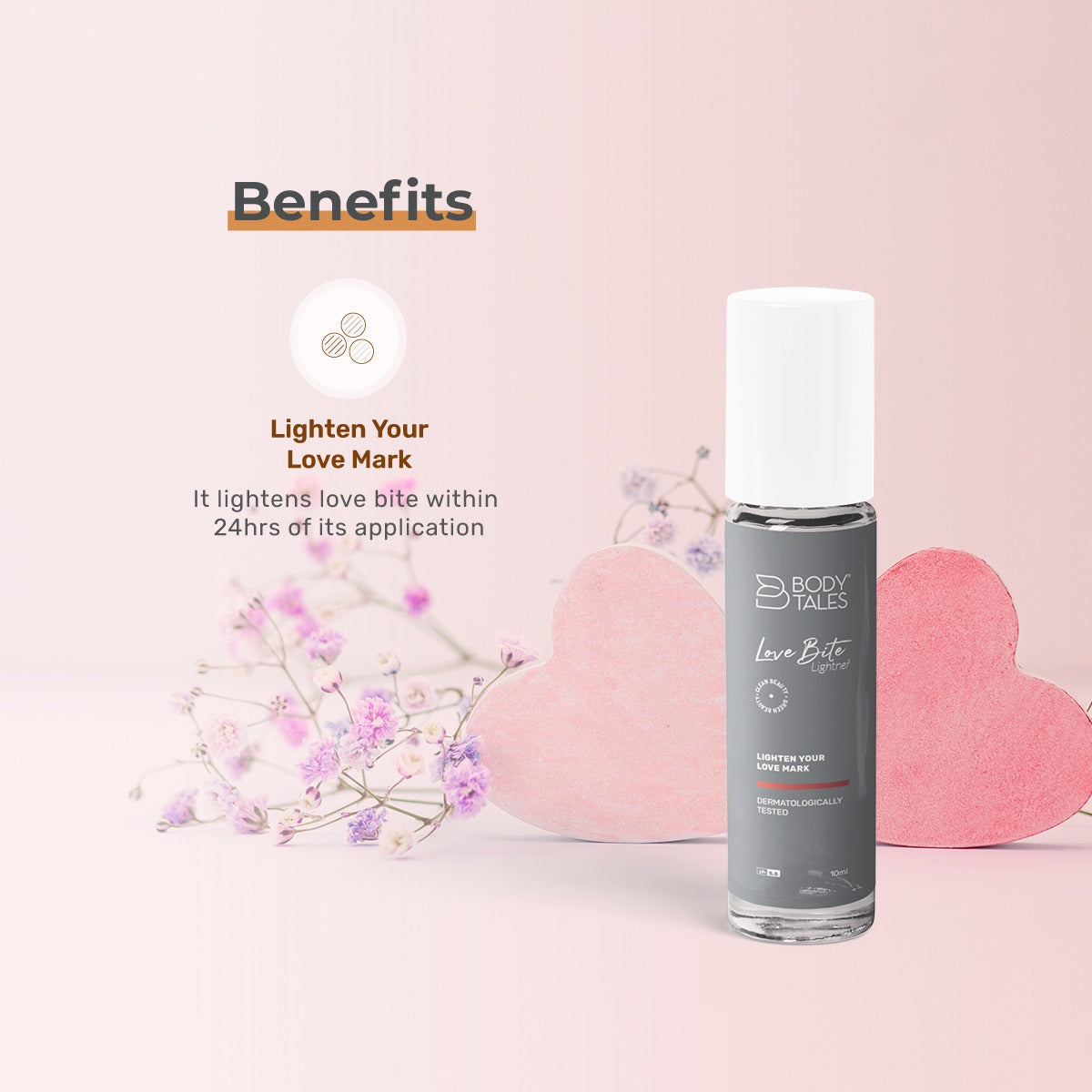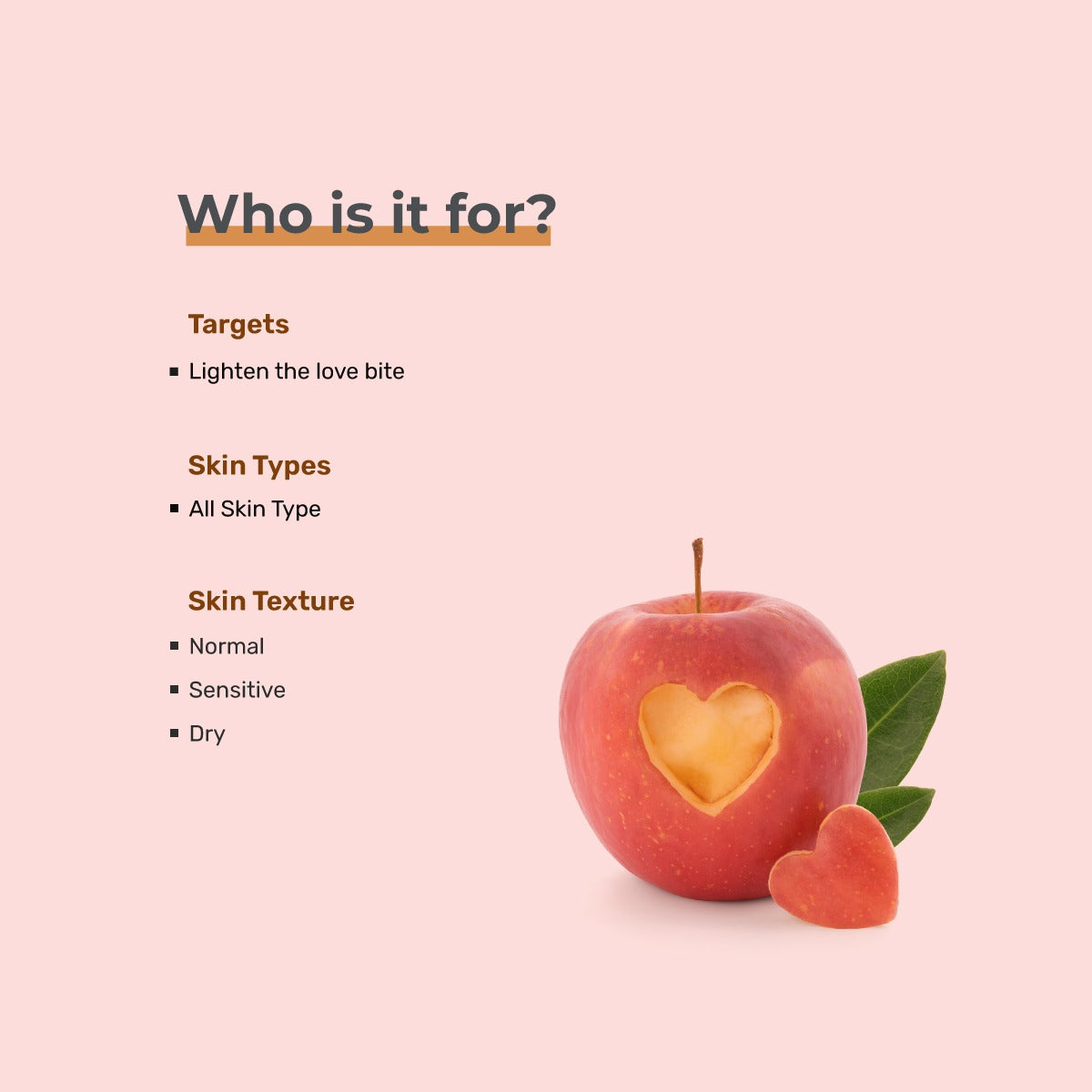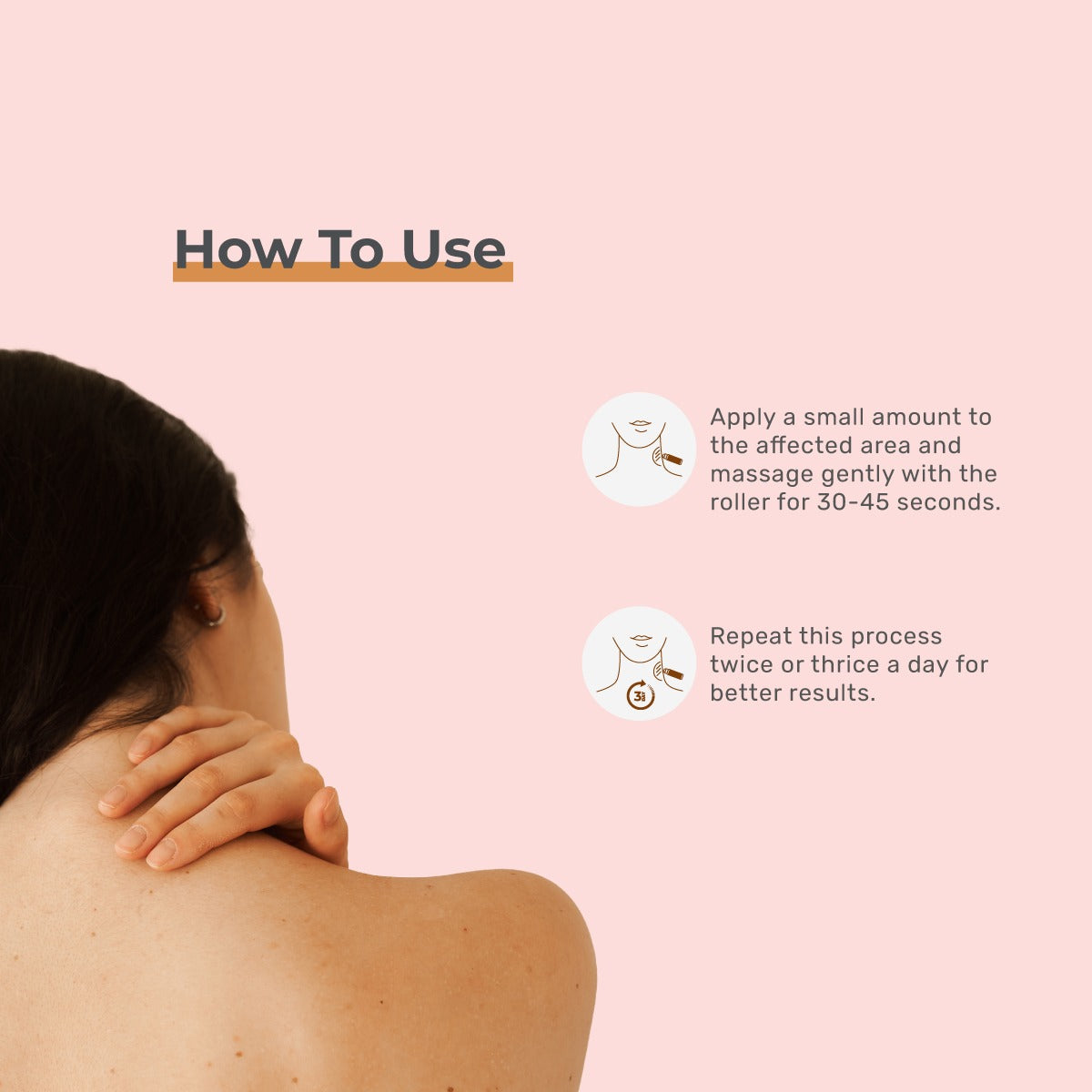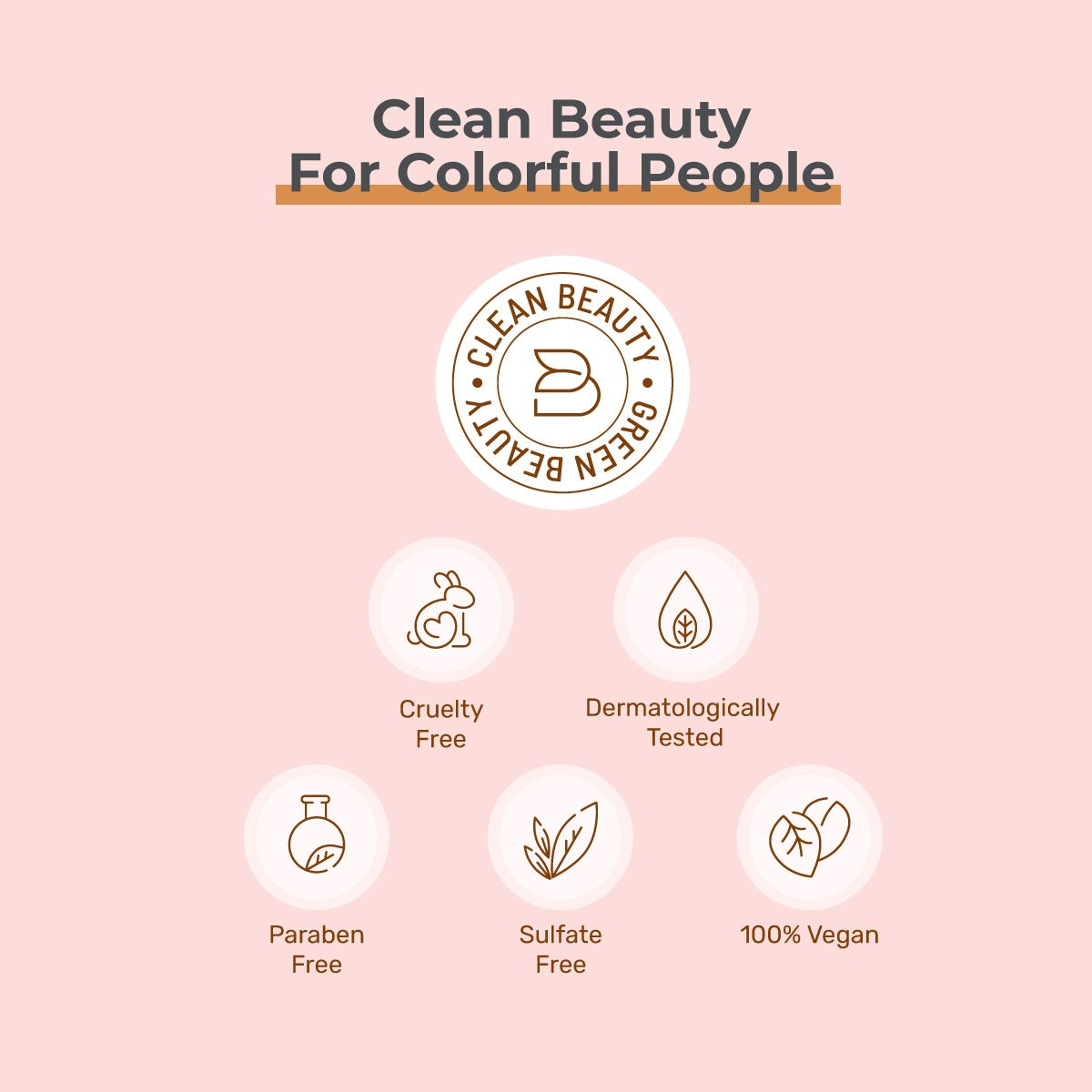 Sale price
Rs. 449.00
Regular price
Rs. 499.00
Tax included.
Love Bite Lightener
Sale price
Rs. 449.00
Regular price
Rs. 499.00
Product Description
Additional Information
Reviews
Bodytales Love Bite Lightener has been formulated By love & passion. Our unique formula, which includes Nymphaea Alba Flower Extract, improves blood circulation in the affected area, reducing clots and lessening the redness of the love bite!
How To Use :
1. Apply a small amount to the affected area and massage gently with the roller for 30-45 seconds.
2. Repeat this process twice or thrice a day for better results.
Warning:
Not recommended on face.
Note:
Store the product in a cool, dry place. Keep away from direct sunlight.

The product is for EXTERNAL USE only. Do not ingest. Keep out of Children's reach. If the product comes in contact with your eyes, wash immediately 10 – 15 times with cold water. If the irritation persists or worsens, consult a doctor. Wash hands thoroughly after each application. Products prepared using Natural / Organic / Ecocert / COSMOS ingredients may change color over time. It is normal and does not impact the quality or performance of the product. All our products are meticulously tested using a patch test. In the unlikely event that you develop allergy or skin irritation after 24 hours of usage, consult a dermatologist immediately.